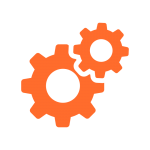 Learn New Strategies
The 2021 ABET Symposium will inspire you, advance your skills and career, and connect you with experts in accreditation and assessment. The format will be different from years past, but the digital experience will allow you to immerse yourself in keynotes, panels and informative sessions covering foundational topics and emerging trends.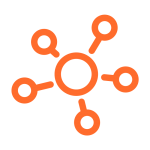 Connect With Peers
The Symposium is a chance for global professionals at every level of industry, academia and government to advance their careers. Whether it's in a breakout session or a networking room, we encourage attendees to connect, seek out answers and inspiration and find collaboration opportunities with peers.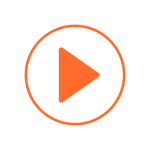 Watch On-Demand
We hope you can join us live for our first virtual ABET Symposium! With 25+ sessions, keynotes and Discussion Dens packed into three days of programming, your Symposium registration comes with the ability to participate in the digital experience as it happens as well as the ability to watch each session on-demand after the event ends.
Join us April 14-16 at the 2021 ABET Symposium
WHAT'S INCLUDED
Each Symposium registration includes admission to all breakout sessions, keynotes, plenaries, town halls
and other events — all virtual. Pre-Symposium workshops require separate registrations and additional fees.
EARLY BIRD PRICING
AVAILABLE UNTIL JANUARY 8, 2021
Individual Early Bird Registration: $399
Group Registration (3+): $349 per person
REGULAR PRICING
JANUARY 9 – APRIL 16, 2021
Individual Registration: $499
Group Registration (3+): $439 per person